Jun 15, 2023 03:13 PM Central
Lynn Sullivan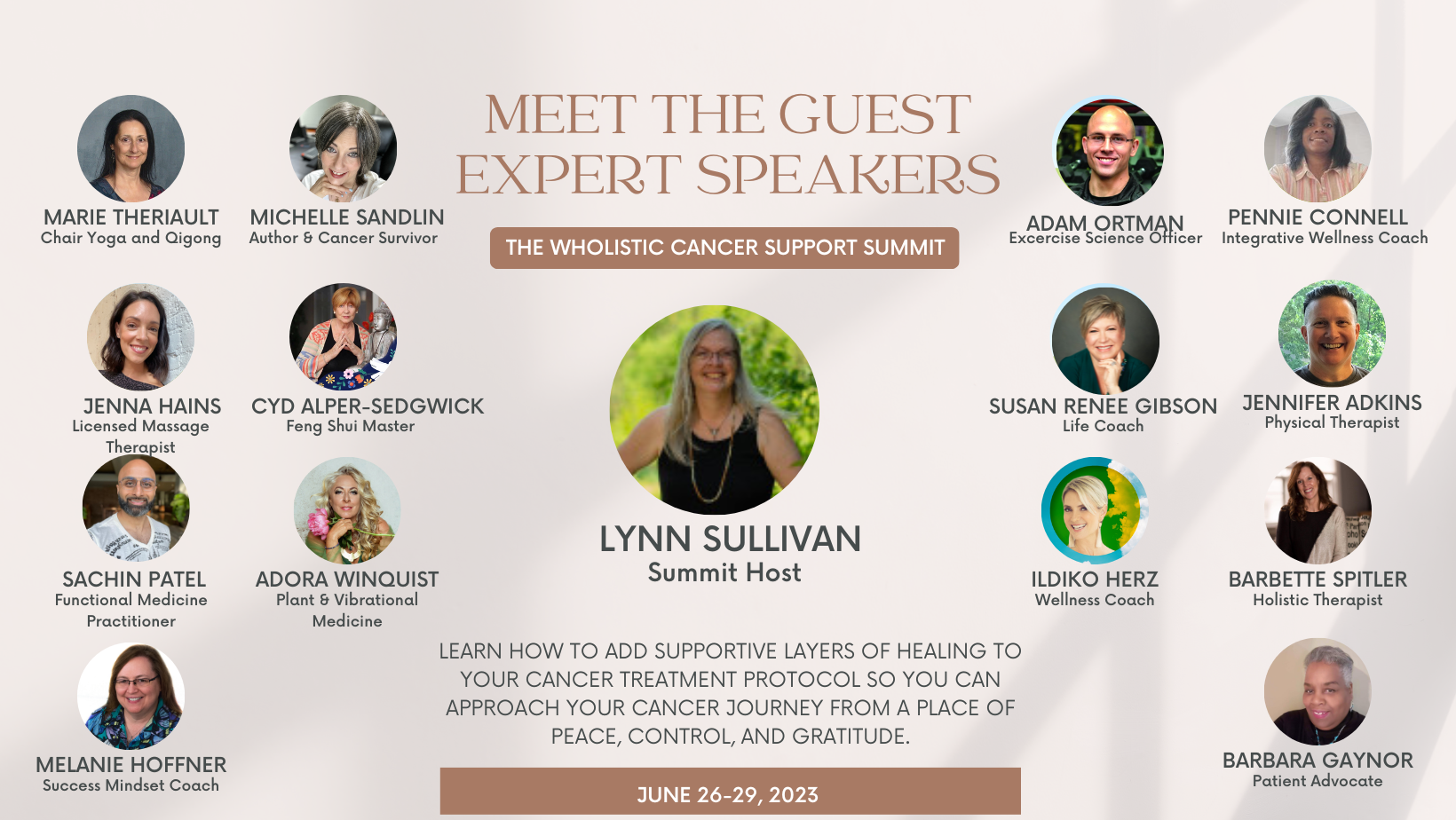 Greetings!
Although I started learning about alternative healing methods when I was 15, the past 12 years of learning and practicing have given me a much broader base in understanding how so many seemingly different things, all support the body and mind.
As I have seen many friends and acquaintances journey through the experience of cancer, I realized that the many tools and practices I learned about could be put to use to support them as they navigate the medical process of cancer. However there was not really one place to discover all these programs.
A friend suggested that I collect the information and share it.
The Wholistic Cancer Support Summit was born.
If you or someone you know is going through cancer treatment, or if you know someone who works with cancer patients, please take a moment and forward this blog to them.
The Wholistic Cancer Support Summit is free and virtual. Starting June 26 - 29th, each presentation will be available for 24 hours, and you have the option for a paid upgrade to the All Access pass so you can watch the videos for the next year.
Here is the link to join us at the event
I look forward to seeing you there!